Does my client have to pay for cPanel/WHM, Plesk or DirectAdmin?

Or is the control panel included (free) into Speedehost.com

dmca ignored hosting

package?
Dear Client,
Thanks for your interest
Our servers prices are excluded of cPanel, DirectAdmin and Plesk license fees. But includes 24/7/365 server management (without extra)
CyberPanel is a great and free control panel which have many options powered by LiteSpeed and best alternative to cPanel. We can install it for you
Easily set up WordPress on the cloud using CyberPanel. It's simple and user-friendly with one-click staging, easy transfers, and automatic updates. Enjoy superfast websites thanks to CyberPanel's open-source tech and LiteSpeed Server combo. Make website management a breeze!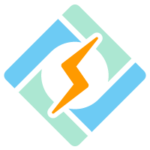 cyberpanel.net
https://community.cyberpanel.net/t/cyberpanel-demo/13963
What specifically is included in the

managed vps

hosting plan that Speedehost.com is offering? What is the price for addtional IP, HD, RAM, Bandwidth?
Dear Client,
We have 24/7/365 high quality support that help you to config and manage server without extra charge
If you have any question for additional options and resources then please send an email to

sales@speedehost.com

and we can discuss further

We do the latest security patches and updates on a daily and weekly basis. No worries about this and your data is safe.

Thanks for your interest to choosing our hosting services for your business

We have to inform you that our magical discounts will continue until the end of 30 June, 2023

Exclusive discounts available to start a better future with our services

It's time to transfer your Website to SpeedeHost.Com today

Our discount codes are all lifetime and the discount applied to the service will be permanent

Our goal is client satisfaction

SpeedeHost.Com Offering 10% Discount on Dedicated Server Plans for lifetime. This Special Offer is valid until 30 June, 2023

Get

10% Lifetime Discount

with SpeedeHost Managed Dedicated Server Plans! USE COUPON CODE

OFF10DSH

TO RECEIVE 10% DISCOUNT LIFETIME

Managed Dedicated Server Netherlands
Managed Dedicated Server Sweden
Managed Dedicated Server Bulgaria
Managed Dedicated Server Russia

SpeedeHost.Com Offering 15% Discount on VPS Plans for lifetime. This Special Offer is valid until 30 June, 2023

Get

15% Lifetime Discount

with SpeedeHost Managed VPS Hosting Plans! USE COUPON CODE

OFF15VSH

TO RECEIVE 15% DISCOUNT LIFETIME

Managed VPS Hosting Linux Netherlands
Managed VPS Hosting Linux Sweden
Managed VPS Hosting Linux Bulgaria
Managed VPS Hosting Linux Russia
Managed VPS Hosting Windows Netherlands
Managed VPS Hosting Windows Bulgaria
Managed VPS Hosting Windows Sweden

Thank you for taking the time to read our Offers.

https://www.speedehost.com